Enrichment
We are happy to announce the return of extra curricular clubs. We have a wide range of different activities on offer after school.
There are also many trips and visits planned for the coming academic year. See documents below for a report of a recent trip to the Isle of Wight and take a look at the video produced by UKSA.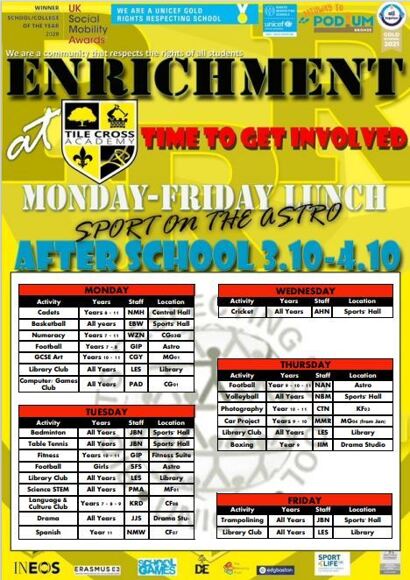 Please note there is a small error on the poster. Cadets is for years 9-11 not 8-11 as stated. Anyone wanting to join Cadets needs to see Mr Mackintosh for a consent form.