Cadets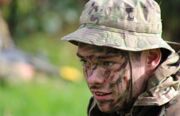 In 2017 the school became part of the government's Cadet Expansion Programme linked to the Sea Cadets in Shard End. After four great years in September 2021 we switched to be part of the Army section of Solihull School Combined Cadet Force. Cadets travel over for training after school every Monday and follow a syllabus that includes:
· Shooting
· Map Reading
· First Aid
· Fieldcraft
· Adventurous Activities.
Cadets can count this towards their Duke of Edinburgh's Award scheme. Cadets can attend residential camps at weekends and a weeklong 'Central Camp' in the summer term. In 2022 this is to Scotland. Every year the school leads a seven day exchange to join an American cadet camp in the USA. All activities are heavily subsidised and cadets are provided with a uniform.