Charity Events
Total raised for charity last academic year:
£1168
Total raised this academic year:
£675
Friday 31st March was Wear a Hat day in aid of Brain Tumour Research - a charity close to our hearts at TCA in memory of Russell Kennedy. Students and staff wore hats all day in exchange for a donation. Final amount raised was £150.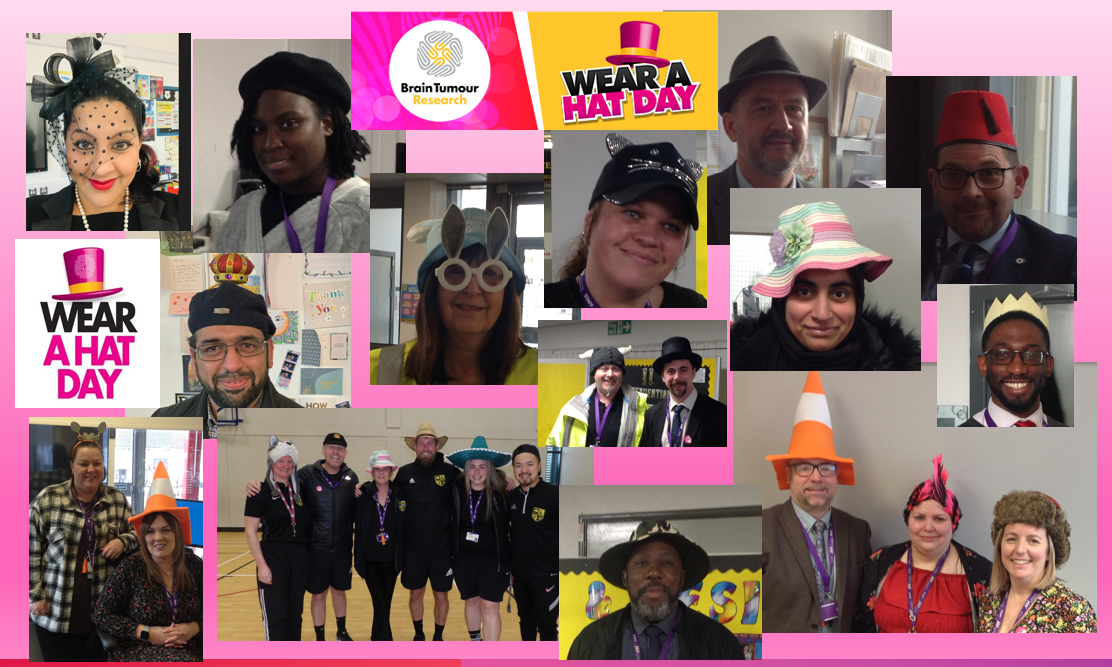 Comic Relief on Friday 17th March raised £325. Events included a bake sale, top bin challenge, hook a duck as well as many other stalls for students and staff to try their hand at.
Macmillan Bake Sale on Friday 30th September raised £200. Thanks to the Year 9 team for organising and running it.