International Projects
The school provides outstanding opportunities for its pupils and staff to take part in international projects. These are grant funded to ensure that they are affordable for all participants. See also, our International School Award page.
International Professional Development for Staff
The school has a well-developed programme of international CPD for teaching and non-teaching staff. This has included teachers attending international workshops in many countries to promote international classroom collaboration through the European Union's eTwinning platform. In April 2019 the school also completed a two year Erasmus+ Key Action Staff Mobility project which funded six teachers and six teaching assistants to spend a week paired in classrooms of our partner schools looking at best practice in integrating migrant pupils and students without home national language skills. The six schools visited were in Germany (Bunda and Berlin), France (Paris and St Martin – French Caribbean), Spain (Vallada), and Italy (Turin).
In May 2019 the school was awarded another two years funding under the same programme for 12 teachers to make paired visits to another six European schools, this time on the theme of a Knowledge Rich Curriculum for the 21st Century. The assessor made the following comments:
The project focus on enhancing the European mobility and cooperation to exchange and develop good practice in teaching and learning to tackle the needs of all learners and inclusion issues is highly relevant to Erasmus + aims and objectives of KA1. The project addresses the needs of the school and its teachers to offer opportunities across the curriculum to benefit all students which are the majority from disadvantaged background, and includes recently arrived migrants and Roma pupils. Strength, mobility would respond with relevance to Tile Cross Academy four strategic goals that create a framework for needed developments that will informed the scope of the mobilities in key areas to answer the specific improvements needed to support quality of education, Leadership and Management, development of a wider curriculum that all contribute to improved behaviour and attitudes of pupils, skills and personal development.
Erasmus+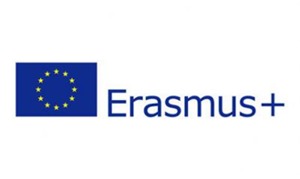 This is the European Union's flag ship grant programme to support schools. Tile Cross Academy has been part of four school partnership projects in the last five years and one staff training project. Details about the school partnership projects can be found by clicking the logos below:
Everybody is Special Inclusion Through Farming Listen Past Song For Europe
Click here to access the Song for Europe Project Channel
Space Race!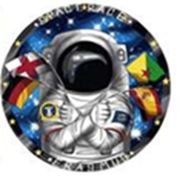 In August 2019 the school was awarded 156 000 Euros to lead a STEM project over two years called Space Race.
Space Race is a secondary schools international STEM project to design, build, and control vehicles to explore the atmosphere, surface, and oceans of an imaginary planet. Pupils will have to learn coding and design technology skills to be able to overcome challenges set for them by their partner schools. The project will develop links with industry and higher education institutions to sign post pathways into the STEM professions. It will particularly target disadvantaged groups and those children with fewer opportunities. The five schools involved come from the United Kingdom (two), Germany, Spain, and French Guyana. Each country will host an exchange of pupils and each exchange will have a different theme (Land, Atmosphere, Ocean, and Launch). The final exchange will be to French Guyana and enable a visit to the European Space Agency's launch site. The outcomes will be highly skilled teaching staff in the STEM subjects, motivated and skilled pupils prepared for work in the STEM industries, and schools with a raised profile within their local community.
Connecting Classrooms

This is the British Council's school linking programme through which we are partnered with Pakistan Scouts Cadet College. Every year a delegation of staff and students visit us from Pakistan and a group of teachers from Tile Cross Academy travel to Pakistan in return
International School Exchange Programme
This is a new government initiative to enable disadvantaged pupils to take part in overseas visits. Tile Cross Academy was awarded a grant in the first round of the programme and 20 year nine and ten Spanish students spent a week in our partner school near Barcelona in October 2019.
Armed Forces Covenant Grant Scheme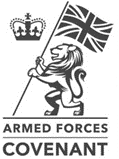 The school was successfully awarded two grants of £20 000 for yearlong projects, both of which involved overseas visits. You can see the amazing project videos at the links below:
Birmingham to Bergen Belsen – Liberating the Roma
The UK German Connection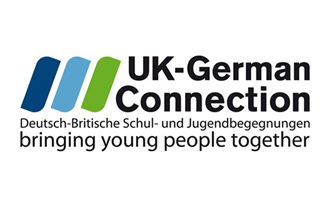 Using funding from this German cultural organisation Tile Cross Academy worked with our partner school in Berlin to undertake a project about Remembrance to mark the 100th anniversary of the Great War.
The Lafevere Trust

With a grant from this charity the school undertook a project with our partner school in Paris to look at the similarities and differences between British and French national values.
The Annual Sea Cadet visit to the United States
Every year a number of our Sea Cadets spend a week with 300 American cadets on the Junior Cadet Leadership challenge held at a US Army camp in Massachusetts.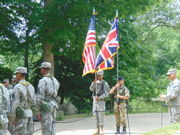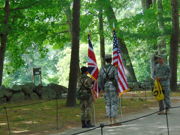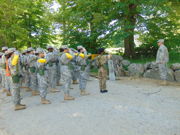 Click here for the report from the trip
Cadets Together Across the Atlantic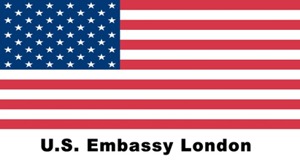 In July 2019 the school was successful in apply for a £10 000 grant from the US Embassy in London for a joint project with our partners at East Boston High School to compare and contrast the Values and Standards of the UK and US Armed Forces and examine how these are just as relevant to good citizenship and personal development within a school setting. The grant will help subsidise a cadet exchange and a professionally made video of the whole project.