Support & Signposting: Emotional Wellbeing
Managing Anxiety
Young Minds - What is anxiety? Symptoms and getting help
The Well-Being Lead Students have put together this PowerPoint for Mental Health week with the theme of 'Express Yourself'
Click here to download the presentation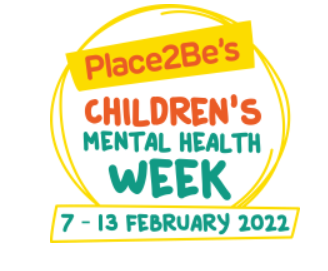 Click here for more details on Place2Be's Children's Mental Health Week.
Click here for Place2Be's "Express Yourself" PowerPoint.
Click here for Place2Be's mental health week assembly.
Click here for information about Maintaining Good Well-being for Students
Activities Brochure Kooth (Secondary School)
Kooth has created some fun and achievable activities to support young people's emotional health and wellbeing during the summer holidays.
Anna Freud 2020 Summer Selfcare Brochure
Mental Health Support
Kooth is being provided now as a free, safe and anonymous service to support young people's emotional and mental health in Birmingham. Because young people have suddenly had exams cancelled, transition arrangements thrown up in the air and are dealing with the impact of COVID-19 on their loved ones this is important. The new service was successfully launched for young people from year 6, aged 11 up to 25. The full offer, including online self-referral can be accessed at www.kooth.com.
Kooth is linked into the wider mental health support from Forward Thinking Birmingham and offers:
Online mental health counselling and chat services from midday to 10pm during the week, and 6pm to 10pm at weekends
Peer to peer support through moderated discussion forums
Self-care tools and resources to build resilience
Early response to and identification of emotional wellbeing and mental health problems
And there are no waiting lists, referrals or thresholds to access the service
For advice from The Communication and Autism Team click here
If there are concerns about a young person's mental health during this difficult time, you can contact the Young Minds Helplines.
Parents Helpline: If you are a parent who needs advice about your child's mental health you can contact the Parents Helpline directly on 0808 802 between 9:30am-4pm
YoungMinds Crisis Messenger: If you are a young person experiencing a mental health crisis you can text YM to 85258 for free 24/7 support
The Young Minds website is here: https://youngminds.org.uk/
The websites below offer help and support for emotional wellbeing – click them to access the websites:
The Mix – essential support for under 25s
Anna Freud – On My Mind – Youth Wellbeing
Be Well Resources for Families – including Sleep, Maintaining Healthy Lifestyles, The Teenage Brain, Screen Time and Social Media