Rights Respecting School
Tile Cross Academy is a Rights Respecting School: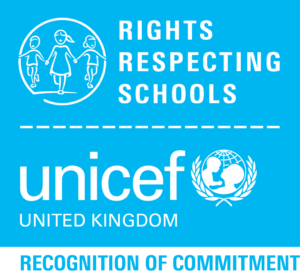 Since November 2022, Tile Cross Academy has been officially recognised by UNICEF as a Gold 'Rights Committed School'. We are very proud of this achievement.
These awards recognise our commitment to children's rights and we are proud to say that children's rights underpin all we do at Tile Cross Academy.
This means that:
The UN Convention on the Rights of the Child is central and permeates all we do.
Our students understand their rights and their need to respect the rights of others.
We are committed to ensuring that all children have access to participation in all facets of school life at the Tile Cross Academy.
This is reflected in our assemblies, in our lessons, in our enrichment activities and every part of our Academy life to enable us to fulfil our vision and give our students the best preparation for adult life.
To see the Convention, please click here to see it on the UNICEF UK website.